The Biology of Education • Peter Gray • YouTube
From the 2015 Texas Unschoolers Conference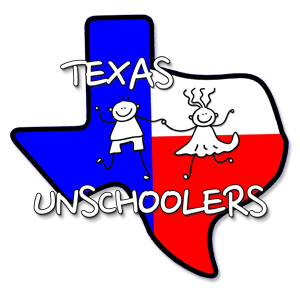 At Texas Unschoolers our mission is to educate and support those families who are exploring an alternative approach to life and learning—and we have found that learning is not separate from life, but rather is deeply integrated into all that we do. We have seen many kids (including our own) do very well outside the traditional public school model when they are allowed the time and resources to discover where their passions lie.
Check out the Resources menu above for some of our most popular content:
Also, browse our Blog for informational and inspirational posts, or get in touch through our Contact page.
~ Michelle and Stacy Conaway