WELCOME TO TEXAS UNSCHOOLERS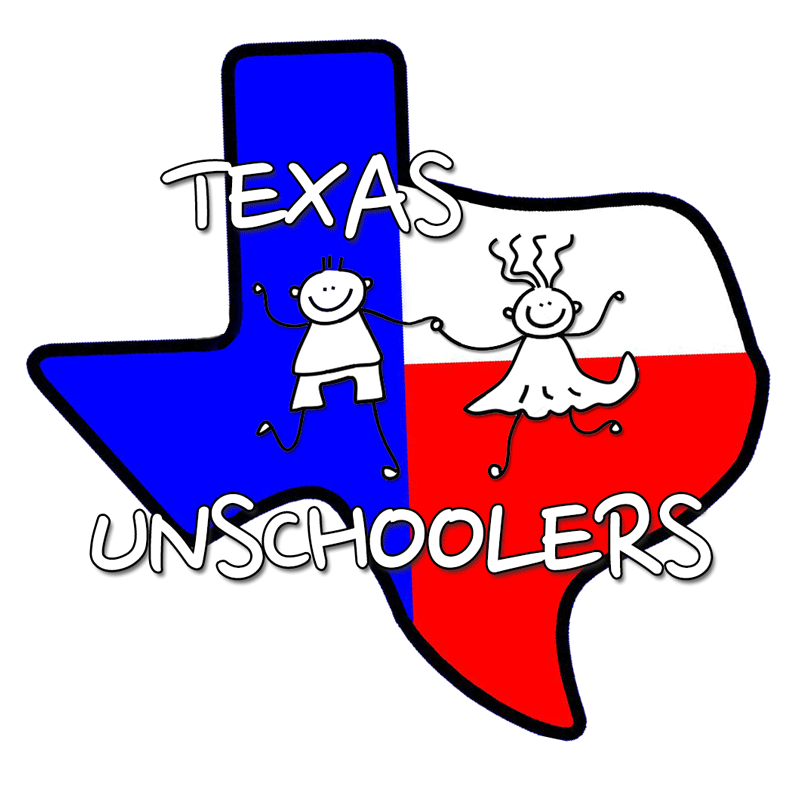 We're very happy you've found our website and hope that it is a source of inspiration and encouragement to you as you follow the  path of unschooling.
This website has evolved because of a vision that I had for the state of Texas in 2012. I knew that somewhere in this great state of ours there had to be some like minded people who believed in the power of learning by living a rich and joyful life. I saw the gifts that my children had been born with and knew that those could be encouraged and developed without the need of a "formal" education. I was seeking others in my area that felt the same.
I started the Texas Unschoolers Facebook Page and then the closed (private) Facebook Group in 2012 with just a few members. We are now over 1,200 members strong and growing every day. I feel blessed to witness such a growing number of parents who are questioning the status quo when it comes to educating their children and who are taking the education of their children into their own hands.
All children deserve the right to evolve into who they were born to be rather than be shaped into something that someone else believes they should be. My children challenge me every day to remember that they are their own people and that with my guidance, acceptance and love they can flourish.
My passion is watching and assisting my children as they develop and grow on their own unique paths. I also love hearing stories from other parents who are doing the same. I hope that this website will empower you on your journey as you live, laugh, love, question, seek, learn and have fun with your family.
Thank you for being here. Thank you for questioning old paradigms and being willing to find a new way.
~ Michelle Conaway