2020 TexUns Conference Speakers
and Performers
April 16-20, 2020
We are proud to announce our wonderful speakers for the 2020 Texas Unschoolers Conference! Check back often to see new additions to our speaker lineup .
We want to thank the people who are giving of their time and energy to be with us during our stay at Jellystone Camp Park and Resort. Not only will our speakers be sharing wonderful talks with you, they will be fully immersed in conference activities throughout the event.
We also want to welcome some of our contributors to the conference this year. Please go to the bottom of the page to meet them!
So, without further ado, here is the speaker/performer lineup.
SUE PATTERSON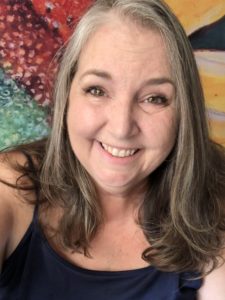 Sue Patterson, homeschooling mom with over 20 years of experience, is also an author, conference speaker, coach and mentor. Her social media presence, Unschooling Mom2Mom, has garnered over 50,000. Sue helps families who are new on their own homeschooling paths as well as those further down the road who are still struggling to make it work.
Whether it's coaching over the phone, through private membership groups, books, courses, workshops or  social media, Sue helps parents find the information and confidence they're searching for. She is happy to answer questions for those who are contemplating unschooling as well as those ready to dive in!
Sue created a course for new unschoolers, Jumping Into Unschooling  and published a fabulous book, Homeschooled Teens: 75 Young People Speak About Their Lives Without School for those worried about unschooling through the teen years!
Sue will be hosting her talk, "Why Can't I Stop Thinking About Curriculum" where she'll help you recognize the learning that is happening during every day life.  Sue will be joined by her daughter, Alyssa, for a coffee chat where they'll discuss life for grown unschoolers.  She will also be inviting folks to her cabin for "Porch Chat" where you can bring any concerns or questions you may have.
Sue is active on social media, hosting the widely popular Facebook page: Unschooling Mom2Mom.
Or join her here:
Instagram
Pinterest
YouTube
Find out more about resources Sue offers at www.SuePatterson.com and/or subscribing to her free email list.
MICHELLE CONAWAY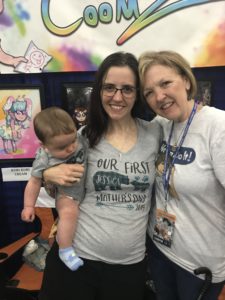 Michelle Conaway, founder of Texas Unschoolers, is mom to three great kids (and now one grandchild) and wife to a wonderful and supportive husband, Stacy Conaway. She has written for several homeschooling and unschooling magazines, . Her commitment to empowering others to rethink the way they educate is her passion.
The Texas Unschoolers website, Facebook Page and Facebook group evolved out of a vision she had for unschooling in the state of Texas. She knew that somewhere in this great state of ours there had to be others who believed in respectful parenting and the power of learning through living rich and joyful lives. The Facebook group is now at 2,400+ members, the website is thriving and the last four TexUns conferences were a great success. She also created the popular Facebook group, Creative Unschooling Kids, where nearly 2,600+  homeschooled and unschooled kids share their creative work.
She is happy to be a part of a community that is endeavoring to live lives filled with joy. She is currently organizing the upcoming 2020 TexUns Conference, adding new resources to the Texas Unschoolers Website, running a small business in Katy, TX and  facilitating all of her family's interests.
Michelle believes that all children deserve the right to evolve into who they were born to be rather than be shaped into something that someone else believes they should be. Her children (and now grandchild as well) challenge her every day to remember that they are their own people and that with her partnership, acceptance and love they will flourish.
Michelle will start opening night with Rachel Miller holding a Q&A  Roundtable discussion about Unschooling.
Michelle, along with her husband Stacy will be hosting a talk/discussion entitled "Radical Unschooling as a Lifestyle". They are excited about discussing taking Unschooling into all areas of life.
Michelle will also be hosting a coffee and lunch chat. She'd love to have you join her.
RACHEL MILLER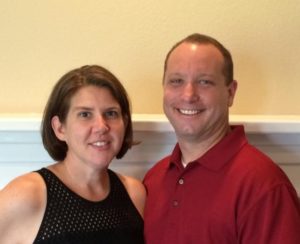 Rachel Miller is married to her high school sweetheart, Josh, and they happily Unschool with Cam and Livi in the Houston suburbs. She's a contributor to the Texas Unschoolers and Christian Unschooling websites, helps admin the Texas Unschoolers and Christians Radically Unschooling Facebook pages, and helps admin the Texas Unschoolers, Christian Radical Unschoolers, & Christian Unschooling Facebook groups. She was a contributor to the book, "Christian Unschooling Questions Answered". She has been a guest speaker at the Free To Be Unschooling Conference in Phoenix, AZ. Occasionally she's on twitter.
She's currently working hard at helping to coordinate and facilitate the Texas Unschoolers Conference 2020.  
Rachel will start opening night with Michelle Conaway holding a Q&A  Roundtable discussion about Unschooling.
She will be hosting the talk, "Parenting Deschooled" where she'll help parents identify and let go of the school mindset,  even if their kids have never been to school.  She'll also be guiding informal conversations around gaming and balancing the needs of introverts and extroverts during coffee and lunch chats.   She'd love to have you join her at any or all of her talks.
CAMERON CONAWAY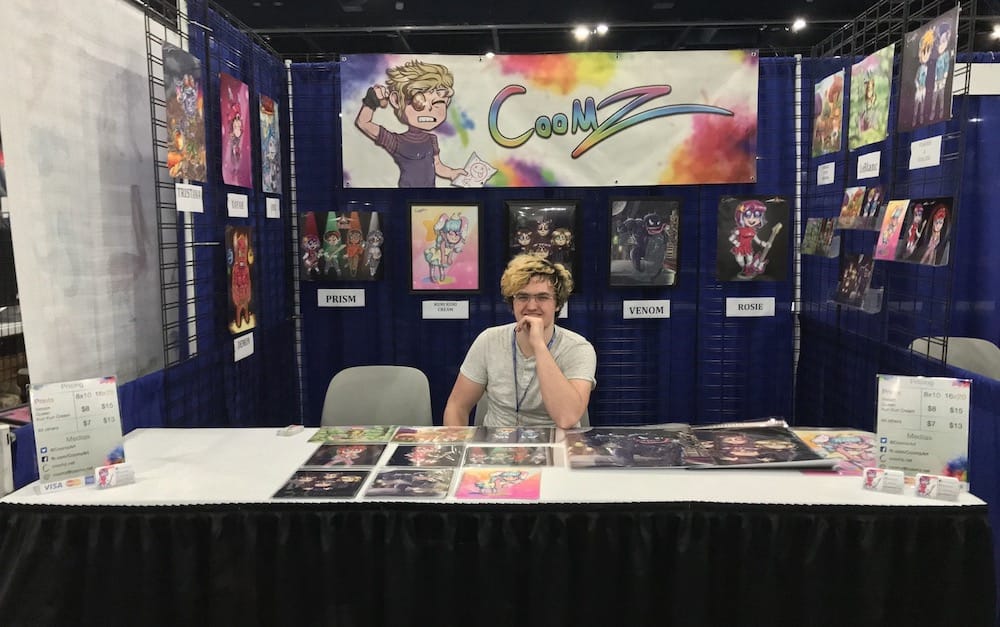 Cameron (age 19) dropped out of school at the age of 6, half way through first grade and has been following his passions as a self directed learner ever since. He is highly skilled at gaming, graphic design and art –  all of which have been self taught.
He is currently a team leader at a local ice cream shop, has a website portfolio of his art and sells his art at comic cons and other festivals, his latest being a booth at Comic Palooza in Houston, Texas. Cameron recently participated in a Q&A about self directed learning at a local Sudbury School and realized that he enjoyed sharing his experience as a self directed learner with others. He is sure to ease any fears of how kids turn out by living this amazing lifestyle at the Teen/Grown Unschoolers panel at the Texas Unschoolers Conference.
When he's not speaking on the panel, you will likely find him at the water slides or snack bar!
For more information about Cameron and his art follow him on Facebook, Twitter or at his website.
STACY CONAWAY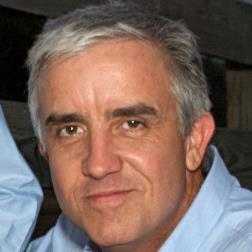 Stacy Conaway is Dad to three amazing kids and husband to Michelle Conaway. He is the "brains" behind the Texas Unschoolers website and handles all of the technology issues associated with Texas Unschoolers. He is also an administrator of the Texas Unschoolers Facebook page and group.
His  decision to leave the corporate world to pursue his passion of technology lead him to start CincoTec, an Apple certified technology and support business. This decision has helped to him to achieve his dream of being with his family full time, allowing him to work from anywhere in the world with an internet connection. His passion for University of Texas football led him to be the owner and manager of a super popular University of Texas discussion board called HornFans. You can find him most days working alongside his family at the dinner table, currently in Katy, Texas.
Stacy, along with Josh Miller will co-host the popular Dad's Only discussion, where unschooling dad's can ask their questions and provide their insights about matters of unschooling.
Stacy, along with his wife Michelle will be hosting a talk/discussion entitled "Radical Unschooling as a Lifestyle". They are excited about discussing taking Unschooling into all areas of life.
CAMERON MILLER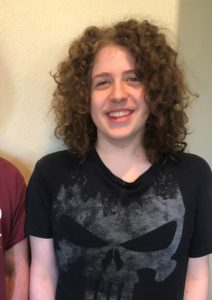 Cameron Miller is 16-years-old and has never been to school. He enjoys the freedom of not having to sit in a classroom all day to cover what can be done in 30 minutes. He uses all this extra time to game, draw, cook, and provide his mom with tech support
Cam will be participating in the Teen/Grown Unschooling panel at the Texas Unschoolers Conference. Come on by and ask your questions!
CALEB CONAWAY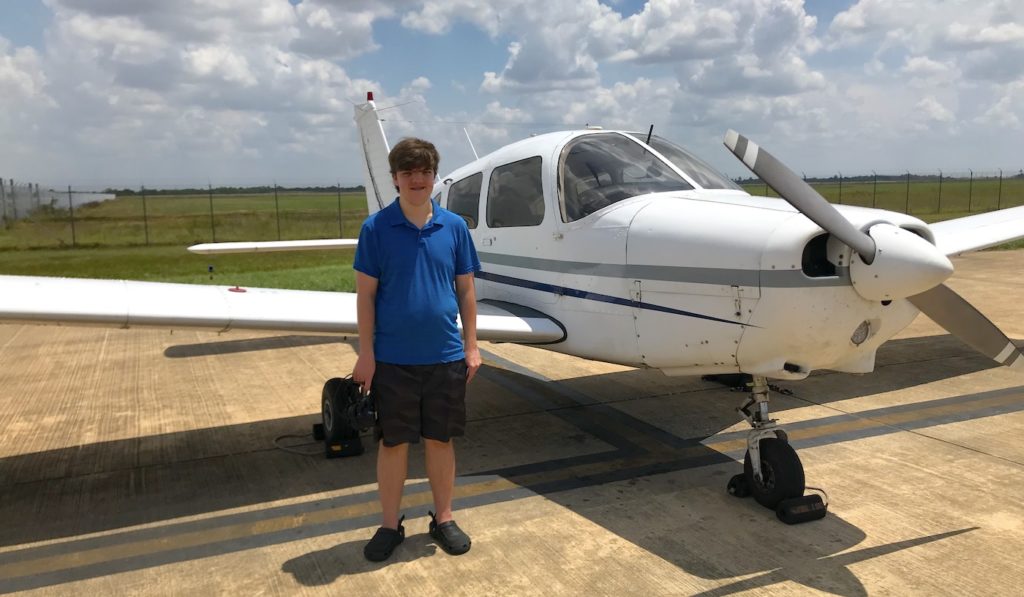 With the exception of a quick stint in 3rd Grade (his choice) Caleb (age 17) has always been unschooled. He became a first time uncle in 2018 and is loving every minute of it.
His passion for learning has led him down many paths. He is currently a valued employee at Best Buy and is taking classes to obtain his private pilot license. In his free time he loves gaming, watching shows and playing and helping with his nephew.
He recently participated in a Q&A about self directed learners at a local Sudbury School and is excited to share his experiences as an Unschooler.  He will be answering questions and facilitating conversation on the teen/grown Unschoolers Q&A at the conference.
When he's not participating in the panel you will most likely find him with his brother at the water slides and snack bar or playing with his nephew at the splash pad.
KAT SIMON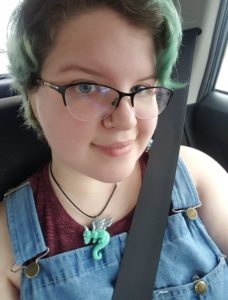 Kat Simon has been an unschooler for six years and is currently a college student working towards a degree in Social Work. She spends her spare time playing video games, singing, and writing stories.
Kat will be participating in the grown/teen Unschoolers Panel and will also be assisting and facilitating some of the teen activities.
JOSH MILLER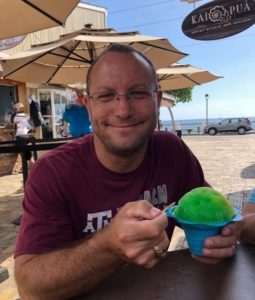 Josh Miller is married to his high school sweetheart, Rachel. They Unschool with their teenagers, Cam & Livi, in the Houston suburbs.
He along with Stacy Conaway will be facilitating the Dad's Only Discussion about unschooling.
---
TexUns Performers and Contributors
JESSICA AND JASON HAINBACH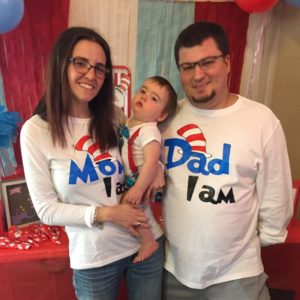 We are excited to welcome Jessica and Jason Hainbach back to facilitate lots of fun activities at the Texas Unschoolers Conference.
Jessica has worked with children for over 15 years and is now a proud mom to a one and a half year old boy! She is currently a stay at home mom and beginning her journey as a mom to a self directed learner. She believes in respectful communications with children and strives to help them realize their brilliance.
Jason is the proud papa to their one and a half year old and is also diving into self directed education. He is one of the founders of the largest Comic Con in Texas,  Comicpalooza, held at the George R. Brown Convention Center in Houston, Texas. He loves gaming, comics, card games, organizing events and having fun!
You can bet that Jason will be facilitating Magic the Gathering  meet ups while there! Whether you are a beginner or a long time fan of the game, find Jason and strike up a game!
MICHELLE AND DAVE ANDERSON of TEXAS BUBBLERS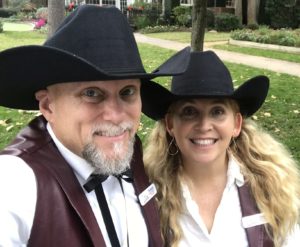 The Texas Bubblers love to make the world smile with something so simple as a bubble.  Bubbles do something good to the heart of every person who sees them. For the very young, they are in awe and it is pure enjoyment and excitement. For the young at heart, it is a moment of a sweet childhood memory, and many adults become child-like again and start playing with bubbles.  Giant Bubbles created by Shelly & Bubba McBubbles using their wands that are between 4-10 feet long to create jellyfish bubbles, giant bubbles, monster bubbles, the crowd favorite the bubble cloud, and Texas "snow".
Find Texas Bubblers on Facebook.