Did you know that any adult who is a resident of Texas can get a My Link card through the Houston Public Library?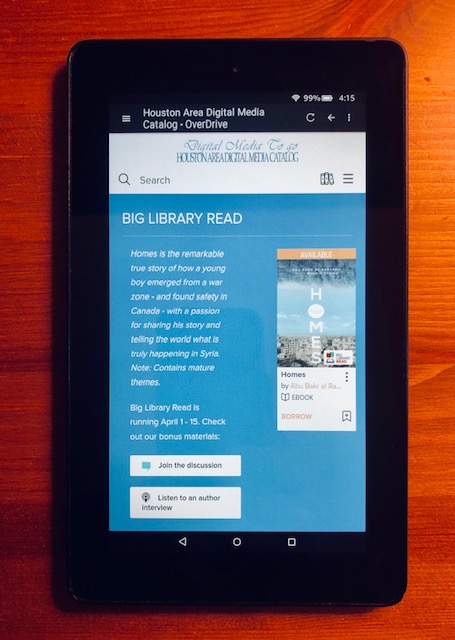 This card gives you access to more than six million books, e-books, DVDs, magazines and research materials that make up the HPL collection. It also provides access to more than 130 electronic resources which include streaming music, videos, images, audiobooks, and countless other subject-based websites and databases.


You can use your card to borrow via OverDrive for Libraries, Hoopla Digital, RB Digital, Comics Plus, and more.
Even if your local library supports access to these digit lending programs the titles available through Houston Public Library may be different. Harris County Public Library has a pretty extensive collection and after a few minutes I found several things through MY Link/HPL that HCPL doesn't have.

The Overdrive app lets you load more than one library in. So you can switch between cards.
You do not have to physically visit the library to get your card. I wanted to be sure how it worked. So I tried two methods: I reactivated an old HPL card I had from when we lived within Houston city limits and I signed my husband up for a brand new card. I did it all online with our Driver's License numbers as proof of residency. (note: The new card was available for immediate use. Reactivating my old card required a response from the library. They responded the next day.)