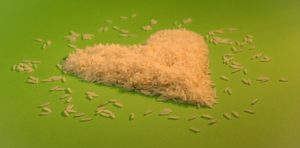 One of the biggest lessons for me, as an Unschooling parent, is learning to say "my understanding is…" You'll see our family with our phones out A LOT. Because with almost every discussion comes the desire to look things up for clarification or more information.
This weekend, some friends of ours got married. Our daughter is an artist and often creates cards as part of our gifts to family and friends on special occasions. I asked her if she'd like to make a wedding card.
14yo: I don't even know what would go on a wedding card.
Me: I've seen a lot of bows and birds.
14yo: Birds?
Me: I think they're a sign of fertility.
14yo: Fertility?
Me: Short definition? Ability to get pregnant and have children. For some religions/societies/people marriage & children go hand in hand. Some people see it as a positive thing to have lots of babies & quickly. So I think the birds thing is like a "blessing" or "support" of that. Like throwing rice. Or maybe the rice is fertility and the birds are something else. I can't remember as it's been 20 years since Daddy & I were married. All I remember was not throwing rice because it would make the bird's stomachs explode.
<<14yo is horrified>>
Me: That may not even be true anymore, let's look it up.
Spoiler alert: Birds are generally happiness & love (different birds can specify different things). Rice is fertility. Birds like rice and it doesn't hurt them.
https://curiosity.com/topics/the-origin-of-throwing-rice-at-weddings/
The 14yo opted not to make a card and we just ordered off the Amazon wishlist. She would also like people to throw candy at all future nuptials.
(This convo was originally posted to our Facebook page.)
-Rachel
Meet Rachel & our other contributors here.