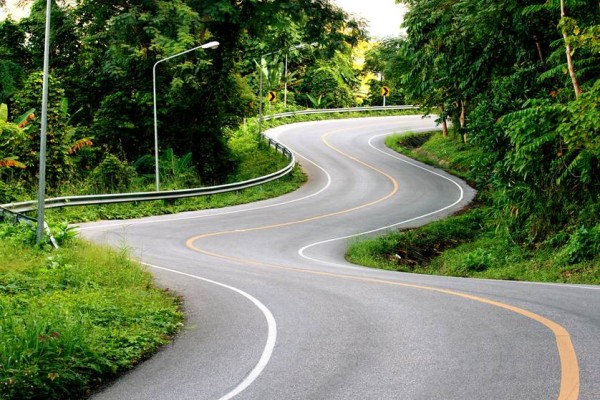 I believe that unschooling found us.
Our daughter was almost two when folks began asking me and my husband pretty regularly what we were going to do about her schooling. "Is your daughter in daycare?" "Is she going to preschool?" "Will she be in preschool?" What about kindergarten?" I felt pelted by these questions, all this worry: "Well, what are you going to do?" I still was awakening into a slightly less drowsy life with a toddler and was liking our routine more and more; I was enjoying motherhood. So when people bombarded me with what felt like pressure to conform — to know her future so surely and absolutely — now that family life post-infancy was really rolling, I felt uncomfortable, like I was expected to join the endless rat race of limited quality family time. So much hustle to be hurried. Everybody board the train to the future; forget about now. I repeat: She was only two.
This got me thinking and considering. What if I didn't want to send her to school right away? What do I do with these feelings of wanting to spend time with her, of wanting her to be near me, of exploring mom and child, of letting the child explore for herself? Why would I have a child just to have her be raised and cared for essentially by others, especially those who are likely caring for many more simultaneously? And what about the culture of school? What about tests and early morning rising and late nights filled with homework? What about the assumptions we make about successes of — or failing at — school? Or the idea that only learning comes in the form of a standard curriculum? I knew what that was. I went to school. I taught. I walked the system. I wasn't so sure that I wanted my daughter to do the same. There seemed to be more to parenthood and familyhood than the same old thing. I wanted whatever that was. My family wanted it, too.
So what was I saying? Homeschooling? Even considering it for our family was new to me and my husband. Could we do this? Would we be off-the-grid? It felt daring. I certainly was "qualified" to teach many things, and I had been around homeschooling communities while teaching language in Michigan. But homeshooling per se didn't feel right either — that is bringing standard "educational" curriculum into the home. I further dismissed the idea of traditional homeschooling after I imagined interrupting my daughter's own exploration or play — or mine — or snuggles for 9:00 AM spelling or afternoon math. What if that wasn't her thing? Or her time? What if it was a perfect day to go to the beach? What if we just didn't feel like doing what everyone else does? Conventional forms of schooling wore like ill-fitting clothes and would not work even if tailored to suit. Thankfully, unschooling found us in the form of an old friend.
It happened during the summer. This friend of mine was home for a visit with family. He, like many, asked about my daughter's schooling. I told him, not so confidently yet, that I was tinkering with homeschooling … maybe. He sputtered and winced and moved around a lot in the chair, clearly disliking the notion. He said, "My sister unschools my niece … and she can't even read yet and she's nine." I was immediately intrigued, mostly by his absolute disgust with something that was clearly not a crime, or evil or even bad. And, knowing his sister — who is also my friend — I figured that what he was saying could not be completely accurate. Furthermore, I was taken aback by his lack of open-mindedness. Clearly, he had evolved into a person I no longer knew so well, nor did he really know me.
With that, we said goodbyes and I began researching, while simultaneously emailing my unschooling friend to find out more. And what I learned boggled my mind, because it spoke to my heart. Radical unschooling. It seemed to be the perfect fit.
Why? Because it puts the family first, especially the relationship with the child. It fosters faith and trust in the abilities of the child. It advocates principles over rules. Something doesn't work? Let's try something else. Inherent in it is the idea that learning happens all of the time, anytime and from anywhere, particularly at the readiness of the child. It promotes peace, joy, patience. Unschooling makes space for a child to flourish, for the family to flourish. It is friend of togetherness, not separateness. It is thorough. It is exploratory. It lacks in stress and competition. It is abundant in helping a child thrive on her own terms, with help from her family.
And now our child is seven, and she has never been schooled. Unschooling for us is like breathing. It is lifestyle, it is love. Unschooling — "natural learning" to my husband — has given us the freedom to travel full time, to be together almost all of the time, to help each other grow. Extricating ourselves from the traditional model of child rearing has opened doors for us that would never be possible if our daughter went to school. She is thriving and learning in all ways. We all are.
If my dear friend knew that he was the one who introduced me to unschooling, he quite likely would choke on his beer. But thanks for the keys, man. We are on a beautiful, wild ride.
So unschooling came to us because we knew what we wanted for our family, rather than what was assumed of us. We put the family first, not in the hands or the expectations of the conventional culture, and it truly is wonderful. We experience sustained joy, peace and happiness on a regular basis and our daughter is expanding in ways that we understood to be true of her, that could be true of her, as well as in ways that we never saw coming. We continue to find ourselves as family and individuals through unschooling. It is a truly perfect fit.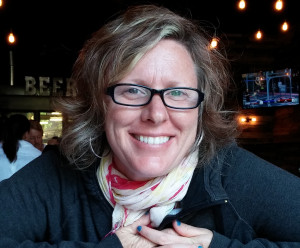 Liza is a passionate mom and wife, writer, linguist, painter, home cook, foodie, practitioner of yoga and meditation and student of life. She and her unschooling family travel full time and write about it at http://lifeuntethered.net/. You can follow her on Twitter @LizaBethRumery.