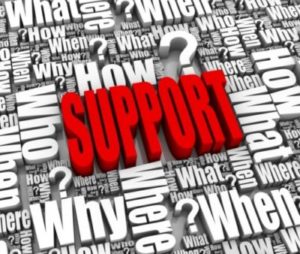 Sue Patterson answers the questions that come in through the Texas Unschoolers' website or our Facebook Group or Page. Do you have something you want to ask for the next issue of our TexUns Newsletter? Your questions will remain anonymous.
QUESTION:  
What is the best way to go about preparing a transcript for my child if he decides to go to college? How should we be preparing for this?
ANSWER:
Transcript preparations are a big fear for a lot of people. But there's no reason to worry about it. Unschooling parents can easily look back at their child's life experiences and translate those into educational language/subjects. If you have collected photos for a scapbook or blog, these will be really helpful with jogging your memory.
With the Texas community college system, admissions staff are primarily looking for a graduation date and a signature. No one is looking at how elaborate your recordkeeping was or the depth of study your child did in any particular area. Many many unschooling teens opt to enter the college path by starting at the community college level and then transferring to a university as a sophomore. For those who want to go straight to a university, filling the teen years with interesting "real life" adventures will help set your child apart – and for paperwork purposes, you can translate those into subjects if you need to.
Here are some links for more info:
QUESTION:
What if my teen isn't showing any interest in working, driving or preparing for adulthood? Should I be strongly encouraging her to begin thinking about these things? Or should I continue to allow her to just hang out on the computer with her friends and see if she decides to pursue these things on her own eventually?
ANSWER:
Lots of times, we parents project about our own lives onto our kids. We may have been SOO ready to be independent and GET AWAY from school/parents/etc. That we assume that our kids want that same thing. Chances are, living within an unschooling family feels a lot different. There may not be the same rush that we experienced.
"Strongly encouraging" sounds good, but it often backfires. From the sound of your question, I think you may already know that. Continue with your unschooling thinking, if you can.
Having a real need is what spurs changes in behavior.
When they want something they need to buy, and don't have the money, they'll move toward getting a job.
When they need to get somewhere and you cannot take them, they'll consider getting their license.
It's helpful to have conversations to make sure they're not creating a story out of some fear they have. This is tricky to do if you've made it clear what you want. Give them room to choose something different from what you want/expect – and withhold any criticism you have. Think of yourself as their best supporter. Help them look at what they want to do, see it for what it really is, and remove your own judgments. If the goal is truly to transition into young adulthood, practicing making your own decisions is a step in the right direction.
Meet Sue & our other contributors here.