2020 TexUns Conference Activities
April 16-20, 2020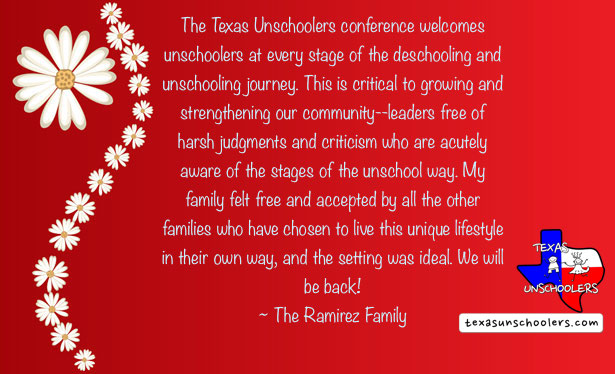 We are so excited about the activities and get togethers we have planned for the 2020 Texas Unschoolers Conference.
Please visit our Google Calendar to see what will be happening! A description page will be added shortly to give more details on each event.
Visit the TexUns Conference Calendar here.